at Audi Pittsfield
McGee FlexBuy: Online + In-Person =
A Flexible Car Buying Experience
Finding the perfect Audi Q5 or Audi A4 has never been easier for shoppers around Pittsfield. Thanks to McGee FlexBuy, you can start and complete the buying process from literally anywhere - all you need is an internet connection! Buy online and experience flexible financing, timely communication, and all the exceptional customer service that Audi Pittsfield is known for. Explore McGee FlexBuy today.
Customize Your Virtual Shopping Experience
Communication your way. Text, Chat, Zoom, FaceTime, or simply get an exclusive video tour of your vehicle, one of our specialists is here to help show you everything you need to know about your next vehicle.
Complimentary Home Delivery
Can't make it to the dealership to pick up your vehicle? We'll deliver it to your home or office. Take the stress out of getting to the dealership with McGee Flex Buy's complimentary home delivery process.

*See dealer for details, some restrictions may apply.
A Truly Flexible Buying Experience
FlexBuy is the stress-free and fully transparent way to buy or lease your next vehicle. You can choose to complete each step of the transaction online or in-person. We're proud to offer you a flexible buying experience that allows you to begin your deal from anywhere! Your progress is saved each step of way, so you never have to start over and waste time again.

Find your vehicle
Our online shopping experience lets you choose the best way to hit the road. It's simple to start the McGee FlexBuy process: simply select the vehicle you want from our new or pre-owned inventory, then choose how you would like to buy the vehicle - a lease, finance, or cash purchase. 
Start Shopping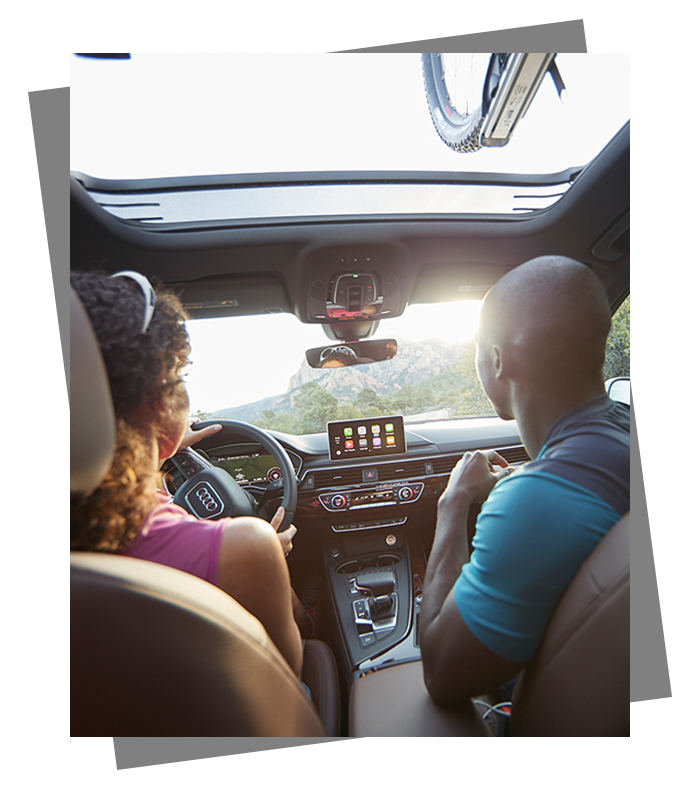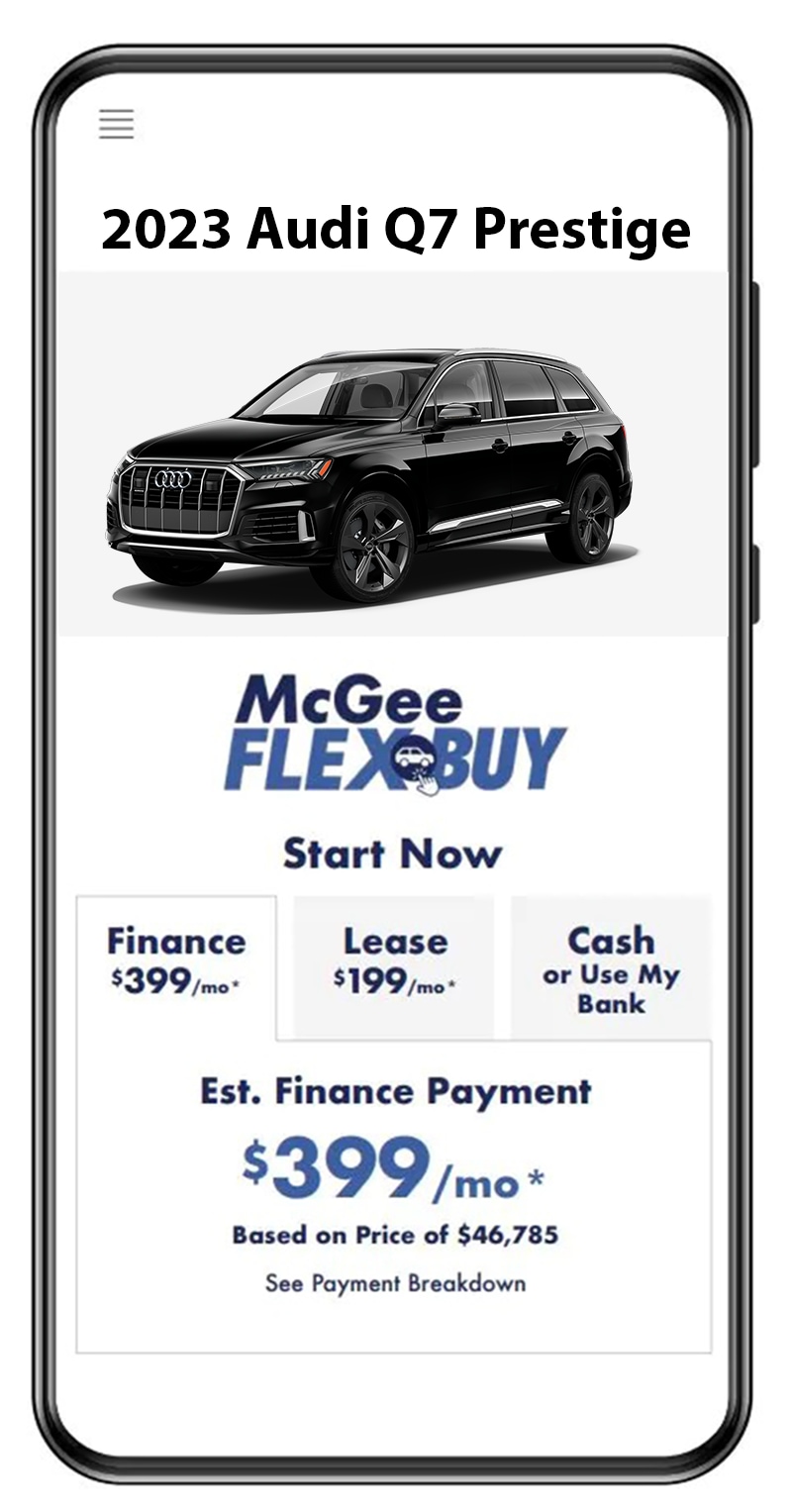 Flex Buy helps you customize your payment
Once you have the model you want ready to go, you'll need to look at your payment plan options. Customize your down payment, term, and other details, then submit your offer. Or, get an Instant Cash Offer via our simple online appraisal tool. With flexible financing and a team of experts waiting on you, purchasing from Audi Pittsfield is like no other car-buying experience on the planet. We can even bring the test drive to your door, thanks to our no-cost delivery options. Whatever works for you - you're in control when you buy with McGee FlexBuy.
Find Your Vehicle
Value your trade, get a quote and get pre-approved!
Did you know you can use the value of your old vehicle toward a new one at Audi Pittsfield? Enjoy a lower monthly payment and get rid of that old vehicle at the same time by utilizing Kelley Blue Book Instant Cash Offer. This easy process allows you to input a few details about your vehicle and get an immediate value assigned to it, so you'll know exactly how much you're getting for your old vehicle.
Our transparent and straightforward approach to trade-in appraisal means you're getting the best value possible for your old vehicle. It helps make your new vehicle from Audi Pittsfield more attainable than ever.
Value My Trade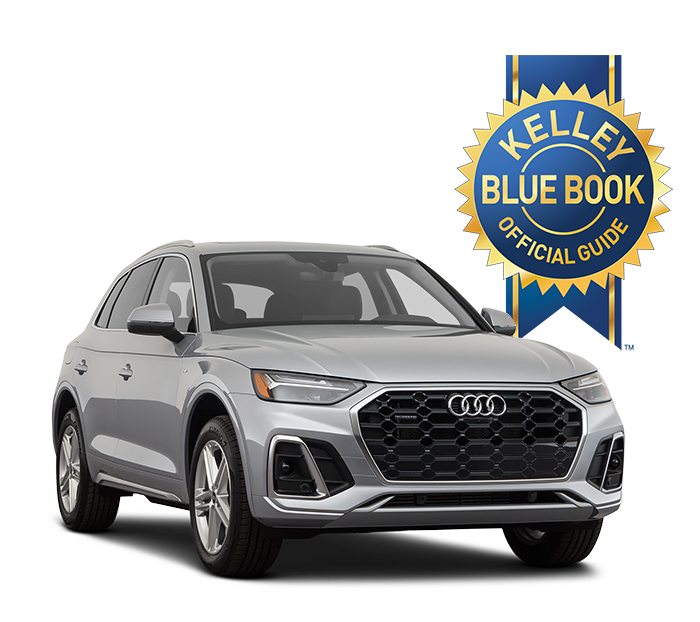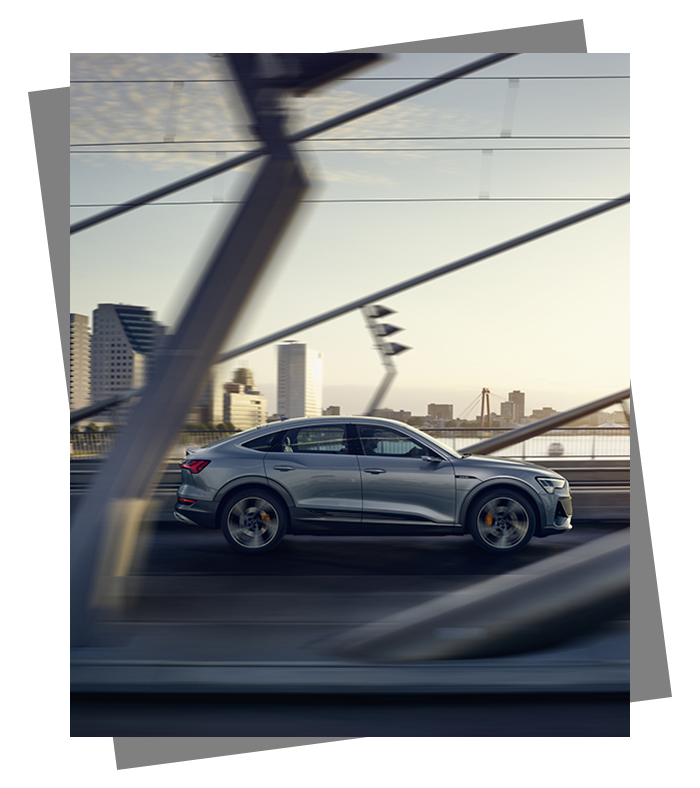 We bring the test drive to you
Wrap up the FlexBuy process by scheduling your test drive with our team. McGee FlexBuy puts you in control and makes scheduling a test drive at your home easy. It streamlines the process, ensuring you can experience the new car you like without visiting the showroom. We'll find a time and date that works for you and help you discover the joys of your new vehicle without asking you to spend hours at the dealership! We can't wait to make your life easier with the FlexBuy process!
Schedule A Test Drive
Receive complimentary home delivery
McGee Flex Buy gives you the option to receive home delivery! McGee FlexBuy allows customers to have their new vehicle delivered directly to their home or office, making the car buying more convenient. Choose our home delivery service with McGee FlexBuy, and have your vehicle delivered up to 200 miles away without any additional costs. It's simple, fast, and flexible.
Find My Next Vehicle